THE ENGLISH COCKER SPANIEL
(Breeder Directory)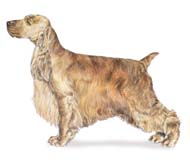 ---
ENGLISH COCKER SPANIEL
(Litter Ads)


BUYER BEWARE!
Just because we list Litters and Breeders it does not mean that Sporting Breed(s) Central is endorsing a breeder or litter.
We take the Breeders at his or her word at what they advertise to be true.
It is the buyers responsibility to learn about the Breed, the Breeder and the Litters.
AKC Registration is not a guarantee of quality or it is a reason to breed.
There are many things to consider when choosing a breeder, so ask LOTS of questions!
---
If you would like to add your Web Site URL, Litter Ad or "FREE" Kennel Listing, go to
ADVERTISING ON SPORTING BREEDS CENTRAL
CONTACT: Stacy at
SPORTING BREEDS CENTRAL
MAIN PAGE